January 21st, 2009
Comments off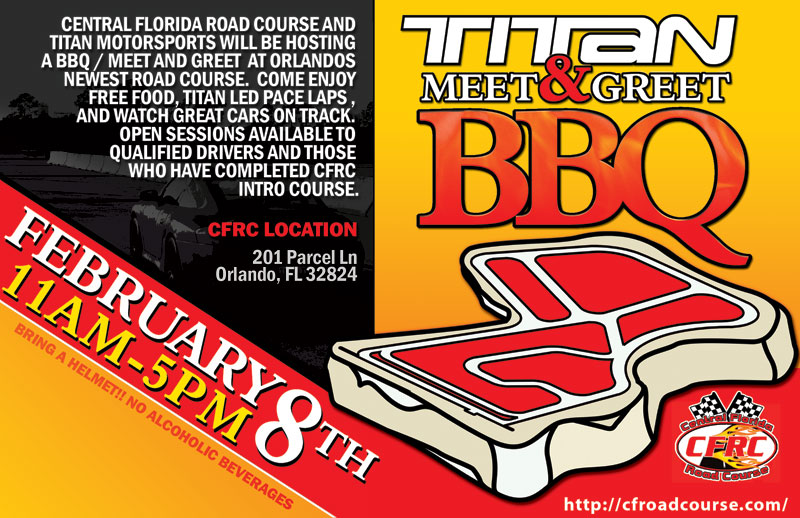 On February 8th we will be hosting a BBQ Meet and Greet at Orlando's newest race track, the Central Florida Road Course. The event will be hosted from 11-5 at the road course which is located. Food and beverage will be provided. No alcoholic beverages are allowed on site.
– Parade Laps paced by a Titan car
– Open Session for qualified drivers and those who have completed driver training.
(The next training/evaluation course is January 31st, take the course and gain access to the track at our event)
For More Information on the Course / Training Courses and for additional directions and photos visit http://cfroadcourse.com
If you plan on attending or have any questions about the Titan BBQ event please email wes@titanmotorsports.com
Don't forget to Bring a Helmet!!!